Students recently formed the University of Houston-Victoria's first political science student organization to explore their interests in law and criminal justice through activities outside the classroom.
The group, called the Association of Future Advocates, Leaders and Lawyers, received formal approval from the university on October 7. president of the group.
"A lot of us are interested in going to law school or getting into the criminal justice field, and there just wasn't much for these students other than the study plan," said Stanaland, a junior from Odessa who is working on her baccalaureate. in political science with a pre-law concentration and who plans to go to law school after graduation. "Through our organization, we're trying to bring more law school recruiters and more presenters, and we're trying to connect UHV students outside of their community, both politically and socially."
Shortly after conceiving the idea of ​​forming the group last fall, she discussed it with several of her peers, who shared her interest. She then sent an email about it to Craig Goodman, associate professor of political science at UHV. He praised the enthusiasm of Stanaland and the other students who have shown interest in taking on leadership roles.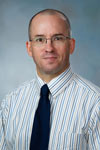 Craig goodman
"It's really a basic thing that they've created," Goodman said.
After contacting Goodman, Stanaland and four students, who are now executive leaders of the group, kept in touch throughout the year as they worked to gain official approval from the university. The other leaders of AFALL are: Candice Garza from Port Lavaca, vice-president; Victoria Zamarripa of Dallas, secretary; Mourad Hasbaoui of Corpus Christi, treasurer; and Brandi Ramos of Victoria, Public Outreach and Events Coordinator.
"They're ambitious and energetic so I'm excited to let them run with things and see what they can accomplish," said Goodman, who is now the group's advisor. "They all want to make a difference in the world in different ways."
The organization aims to organize seminars, provide resources for political science and pre-law students, strengthen the political science and pre-law curriculum, and bring together the UHV political science community.
The group held its first general meeting on November 2, which was attended by the five leaders, Goodman and nearly a dozen other students. She also published a newsletter and set up a study group to prepare for the law school entrance test.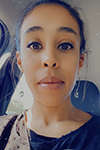 Candice Garza
"It's really cool to see him come to life now after so long," Stanaland said.
The group's vice-president, Candice Garza, is a psychology student who intends to study law. She feels passionate about justice and looks forward to someday having conversations with lawmakers, local law enforcement officials and others about access to justice and other community and political issues.
"AFALL is for political awareness and participation, as well as getting into your community and speaking with the people who are making a difference in your community," Garza said. "This organization is for anyone who wants to see changes in our political system and in the courtroom."
Spring membership applications can be submitted until November 21. Membership is open not only to political science students, but to any UHV student who is or aspires to be a lawyer, advocate, or leader. Those interested in applying to become a member can contact the organization's leadership at [email protected] or go to uhv.presence.io to find the application and information about the organization.