---
Wants political leaders to resolve the economic crisis to avoid a serious catastrophe

Suggests an interim government that can focus on immediate priorities

Insists that MPs must address citizens' concerns that have led to a massive public uprising and avoid a spiral of violence that can cause serious damage to people and the economy

Emphasizes that each MP must assume their responsibilities and act in the best interest of the country

The rapid and steady collapse of supply chains could seriously disrupt financial markets and banking systems

Joint letter from 38 organizations collectively representing exporters, importers, manufacturers, the tourism sector, transport and logistics providers and other service providers addressed to the President, Party Leaders, MPs and the President
---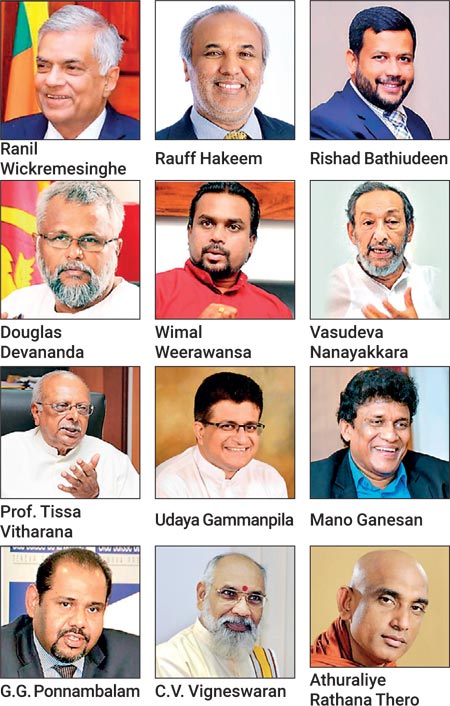 The struggling private sector yesterday issued a written appeal to all Members of Parliament to urgently restore political stability as the current crisis further destroys the economy.
In an unprecedented move, 38 chambers of commerce and industry jointly wrote to the president, party leaders and MPs stressing the need to urgently resolve the economic crisis to avert a serious disaster.
"We, the undersigned Chambers and Associations, unanimously wish to bring to your attention the catastrophic economic wave heading towards all of us," reads the letter from the Chambers collectively representing exporters, importers, manufacturers, the tourism sector , transportation and logistics providers, and other service providers.
He said vital sectors of the economy were seeing a rapid and steady collapse of supply chains, which in turn could severely disrupt financial markets and banking systems.
"If all industries, exports and other critical sectors of the economy come to a halt, the result will be the destruction of the entire social fabric, with the micro, small and medium enterprise (MSME) sector being the hardest hit" , warns the letter. a copy of which was also sent to President Gotabaya Rajapaksa.
Therefore, the private sector said it was imperative that the government be able to push ahead with the engagement with the IMF and the process of debt restructuring coupled with other much needed reforms with a sense of urgency to avoid an economic catastrophe.
"We therefore call on the leaders of the political parties and all elected representatives of the people to bring political stability to the country by the end of this week, where a pragmatic interim solution is proposed by the sitting parliamentarians with the executive branch to address citizen concerns that have led to a massive public uprising," the private sector told MPs.
"We strongly believe that if this trend continues, it may turn into a spiral of violence that can cause serious harm to the people and economy of this country. Therefore, we urge each of you to take its responsibilities and to act in the best interests of the country at this crucial time for our nation to establish an interim government that can focus on the immediate priorities outlined," Private Sector added.
The joint letter was signed by the following institutions (in alphabetical order): All Island Dairy Association; Association of Container Deport Operators; Container Carriers Association; Ceylon Shipping Agents Association; Ceylon Chamber of Commerce; Ceylon Motor Traders Association; Colombo Rubber Traders Association; Colombo Tea Traders Association; Sri Lanka Diamond Exporters Association; Association of Importers and Traders of Essential Foods; Sri Lanka Exporters Association; Federation of Information Technology Industry of Sri Lanka; Free Trade Zone Manufacturers Association; Sri Lanka Hub Operators Association; Association of Minuwangoda Industrialists; Sri Lanka Insurance Association; Joint Garment Association Forum; Association of Producers, Processors and Exporters of Fruits and Vegetables of Lanka; Sri Lanka Leasing Association; National Chamber of Exporters of Sri Lanka; Institute of Plastics and Rubber of Sri Lanka; Sri Lanka Association of Software and Services Companies (SLASSCOM); Sri Lanka Association of Express Airlines; Sri Lanka Association of Inbound Tour Operators (SLAITO); Sri Lanka Association of Rubber Products Manufacturers and Exporters; Sri Lankan Ceramics and Glass Council; Sri Lanka Association of Logistics and Freight Forwarders; Sri Lanka Retailers Association; Sri Lanka Shippers Council; Association of Sugar Importers; Association of Tea Exporters; Colombo Brokers Association; Sri Lanka Finance Houses Association; Sri Lanka Hotel Association; The Industrial Association of Sri Lanka; Ceylon Planters Association; the Pharmaceutical Manufacturers Association of Sri Lanka; and the Association of Travel Agents of Sri Lanka (TAASL).