WASHINGTON — As a native of South Carolina, Joseph M. Grant recalls the memory of living in segregation and surviving to thrive throughout his journey and career in higher education. Now, at 70, he is proud to have graduated from Howard University in the class of 2021 with his doctorate in political science with a focus on American government and black politics.
"I've always wanted to go to Howard; literally my whole life. This is my first HBCU experience," said Grant, who has always wanted to study political science and teach. "When I graduated from high school, there was a big movement towards integration, and because they needed black students and I needed the money, it was an easy decision. to go to these schools. I was determined [as I got older] that when my kids were in college they would go to an HBCU.
He started his doctoral journey in 2015, at the age of 65, with some initial hesitation. Eventually he took the plunge, gave it all up, and moved from South Carolina to Washington, D.C. "God just made it happen," Grant said. He received continued support from the late Gary Harris, Ph.D., the former dean of the Howard University Graduate School; Elsie Scott, Ph.D., director of the Ronald W. Walters Leadership and Public Policy Center; and his younger classmates. In the middle of his classes, he suffered a subdural hematoma, forcing him to take a leave of absence, which delayed his studies for two years.
"After the operation, my ability to read and understand was much lower than it was before the operation. I had to learn to hold a knife and fork and had great confusion and loss. from memory. I could not understand what I was reading or understand its importance to what I was trying to do. My surgery altered my curriculum and seriously threatened my ability to complete my program. I almost to die. It took a lot of effort, support, patience and understanding from the Department of Political Science and Howard University Graduate School to allow me to recover and get to the point where I could function at a level worthy of the academic research that was expected and that I desperately wanted to deliver. I was determined to do that," Grant said. "The school had invested in me and provided me with a scholarship that they could have given to many younger students. [I think] they appreciated the real word experiences I could share with my classmates and the skills I had. They realized I was a serious student, so they invested in me, and I felt compelled to honor that investment and not let it go to waste when it clearly could have gone to someone else. other.
Grant pursued a doctorate in political science after working for many years as an association leader and lobbyist and in politics in other positions, which heightened his interest in the US government. He also noticed how black people consumed politics and reacted to it. This sparked his interest in continuing his involvement in the field. "I was interested in how black people reacted differently to politics. The things that motivated us to vote and engage in the process. Those two areas were perfect for my baseline experience," Grant said.
Political Science Department Chairman Ravi Perry, Ph.D., admired the experience and desire to learn Grant brought to the classroom. "Joseph Grant's intellectual contributions to black politics are already remarkable, with an extensive dissertation on black senators from South Carolina. That Dr. Grant is not a traditional Ph.D. student is a testimony to his own truth and life of service, our Howard mission embodied in our life stories," Perry said. "Grant's determination, his acumen for research, and the efficiency with which he successfully mashed through our rigorous graduate studies are a shining light for all of us to never give up on our dreams. Learning from the lifelong experiences of students like Dr. Grant enriches the teaching profession. The classroom is truly a community of co-learners.
After graduation, Grant will reveal his research work and his intention is to inspire others with his findings and inform them of their possibilities in a complex field through teaching. "[The research is] truly designed to help black political leaders expand their involvement and influence in the arena of public policy making. My number one reason for going to graduate school is because I wanted to teach at an HBCU," Grant said. "I spent about four years teaching at a community college in South Carolina, and the majority of my students were black. They were of different ages, and they were all trying to improve where they were at in their lives and to recreate themselves. What they had in common was being intimidated by the government and their lack of knowledge of how to navigate the system. So I was able to connect with many of my students and Helping them solve problems involving the government by helping them understand it was rewarding!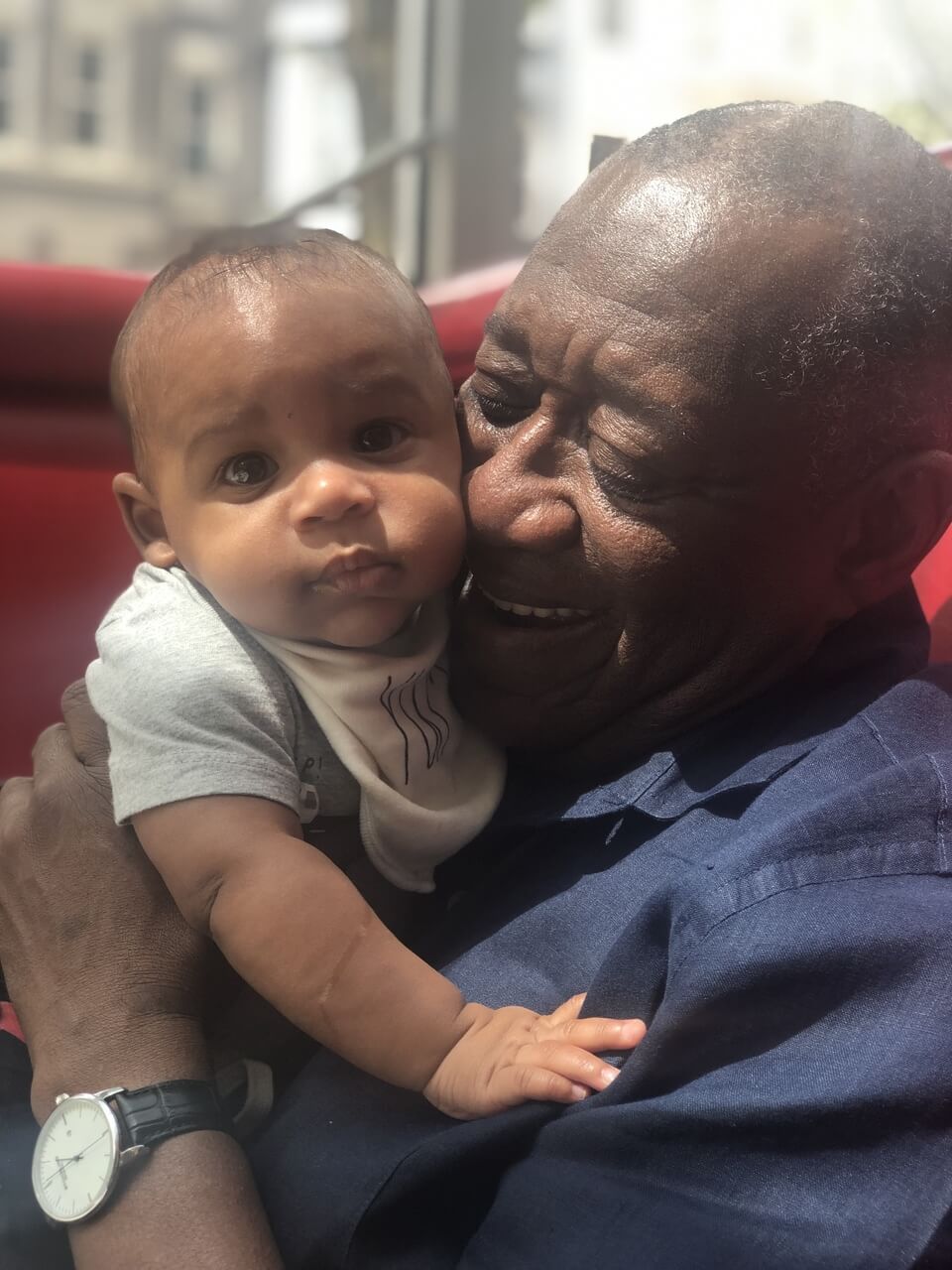 Grant's sage advice to others is to never give up. He expressed that the experience he had in the classroom and online at Howard University motivated him so much. He hopes his two-year-old grandson will also date Howard one day.
"I'm pushing really hard for him to attend my HBCU, Howard University," said Grant, whose children Lauren, Ross and son-in-law Jason attended three other HBCUs. "I've decided that when I put my essay in a binder, I'll give it to him, Mason, with my autograph. I want him to know that his grandfather did it and that I finished my program at 70 after many challenges. I want him to be really motivated to come to Howard when it's his time.
# # #
About Howard University
Founded in 1867, Howard University is a private research university comprised of 13 schools and colleges. Students follow more than 140 study programs leading to undergraduate, graduate and professional degrees. The University operates with a commitment to excellence in truth and service and has produced one Schwarzman Scholars, three Marshall Scholars, four Rhodes Scholars, 12 Truman Scholars, 25 Pickering Scholars, and more than 165 Fulbright recipients. Howard is also producing more African-American doctorates on campus. recipients than any other university in the United States. For more information about Howard University, visit www.howard.edu.